Formal Induction of Board and Inaugural Gala Event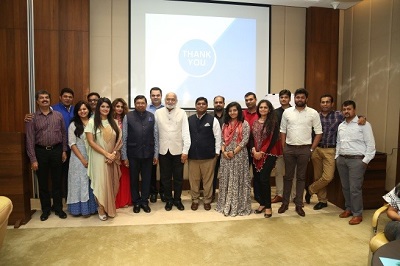 Date :
22-07-2017 to 22-07-2017
Time :
07:00 PM
Venue :
Adani Belvedere Club
In Association With :
.
Description :

Formal Induction of Board organized at the Belvedere Golf & Country Club was also

 the first Inaugural event of the year. The Chairperson Ms. Ratna Jani in presence of

Mr. Shailesh Patwari ,President, GCCI, Mr. Rakesh Shah, Past President and Mr. Dharmendra Joshi, Secretary  General presented the Road Map and plans of GCCI Youth Wing to the members as well as the invited guests. The event was commemorated with great favors in the presence of more than 100 people from the business fraternity. It turned out be

Highly successful 'Kick- Starter' event and was well acclaimed by everyone present.